WINTER CARE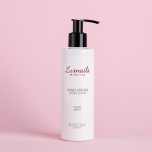 NATURAL LECITHIN "Frozen Breeze" with pump 200ml
Description
Cream provides effective protection against harmful effects of weather conditions (cold, wind, humidity) and guarantees to strengthen the skin of your hands.
Features:
nourishes and lubricates

regenerates the epidermis

rebuilds the lipid layer

moisturizes

contains natural lecithin and fatty acids

delicate nourishes, smoothens and eases irritation

helps with the regenerating process of epidermis

designed for cracking, aging, very dry and sensitive skin
SKU:
6001 ,
Qty:
In Stock
,
Delivery time:
3-5
7,99 €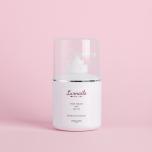 Foot Cream with Urea 15%
Description
Cream exfoliates, prevent drying, hardening and cracking of heels, improves regeneration and soothes irritations. The peach oil and lanolin ideally soften, moisturize and protect skin against external factors. Light consistency of the cream guarantees easy application and quick absorption.
How to use: Massage the cream into the clean and dry skin of feet till absorbed
SKU:
6006 ,
Qty:
In Stock
,
Delivery time:
3-5
8,99 €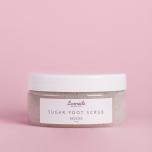 Description
Foot scrub cleanses and exfoliates callused epidermis as well as stimulates blood circulation, making feet silky smooth and soft. The product nourishes and moisturizes the skin without leaving a greasy layer on it, while it's delicate, fresh fragrance makes the treatment more pleasant.
How to use: apply to the feet small amount, massage for a short while in circular motions, then rinse off with water.
SKU:
6007 ,
Qty:
In Stock
,
Delivery time:
3-5
9,99 €